(Florida USA July 2-10)
The Warriors Martial Arts Elite Team made history last week, winning a total of 8 medals at the USAT and AAU National Championships in Jacksonville and Fort Lauderdale, Florida. Five students won Gold medals, becoming national champions: Muhammad Ali Sardar, Andrei Haurylau, Nour Hamed, Jane Nazarova, and Siddiq Furqan. Jessica Bailey and Talia Witherspoon won Bronze medals.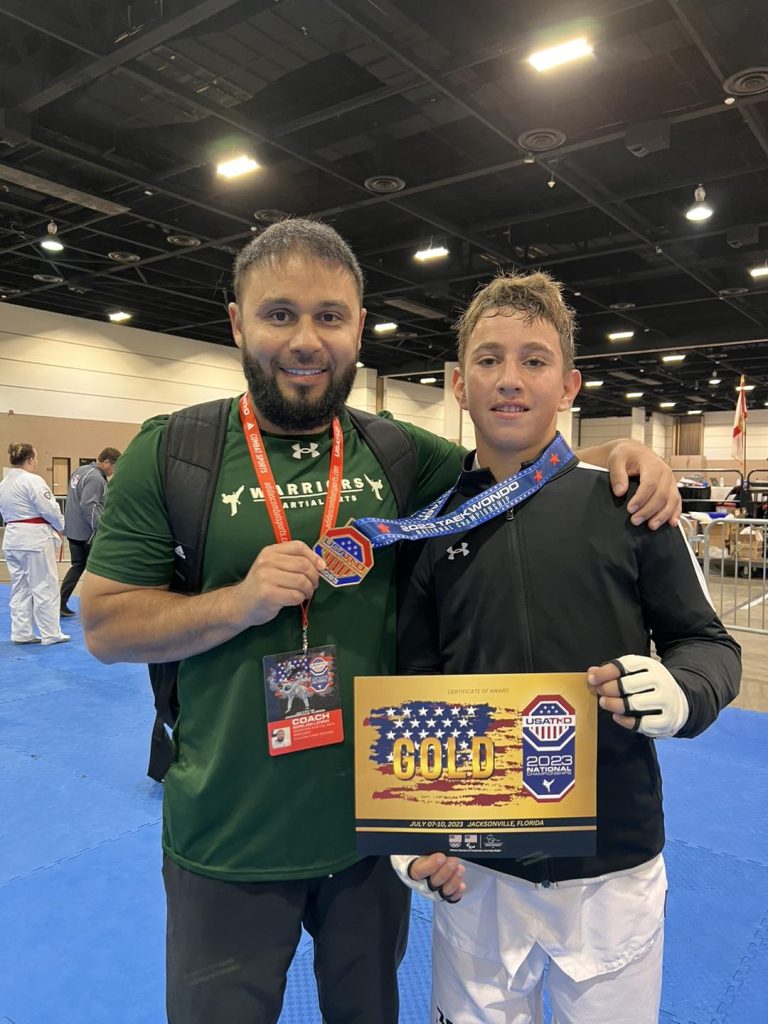 The Warriors Martial Arts Team is a family-oriented team that is committed to helping students of all ages achieve their goals. The team's success at the national championships is a testament to the hard work and dedication of the students, coaches, and parents.
Congratulations to the Warriors Martial Arts Team on their amazing accomplishment!