(Aurora, CO) – The Warriors Martial Arts hosted the 2021 Open Colorado Schools Tournament at Crescent View Academy in December 11th .
Although most of the competitors were from Colorado, the event drew athletes from Chicago, Arizona and Iowa. 2021 Open Colorado Schools Tournament is part of a series that includes the White Tiger Championship and Lone Wolf Classic Tournament. 
Students earn one piece, or shard, of a medal in each event and then can connect them together to form a super medal if they place in events 3 years in a row.
" Our fighters did awesome job. We are first time in CO for such a great event. I'm surprised my students performed its excellent in high altitude state." Said Artur Gasanov- head of Fit and Fight team from Chicago IL and 2x world Muy Thai Champion.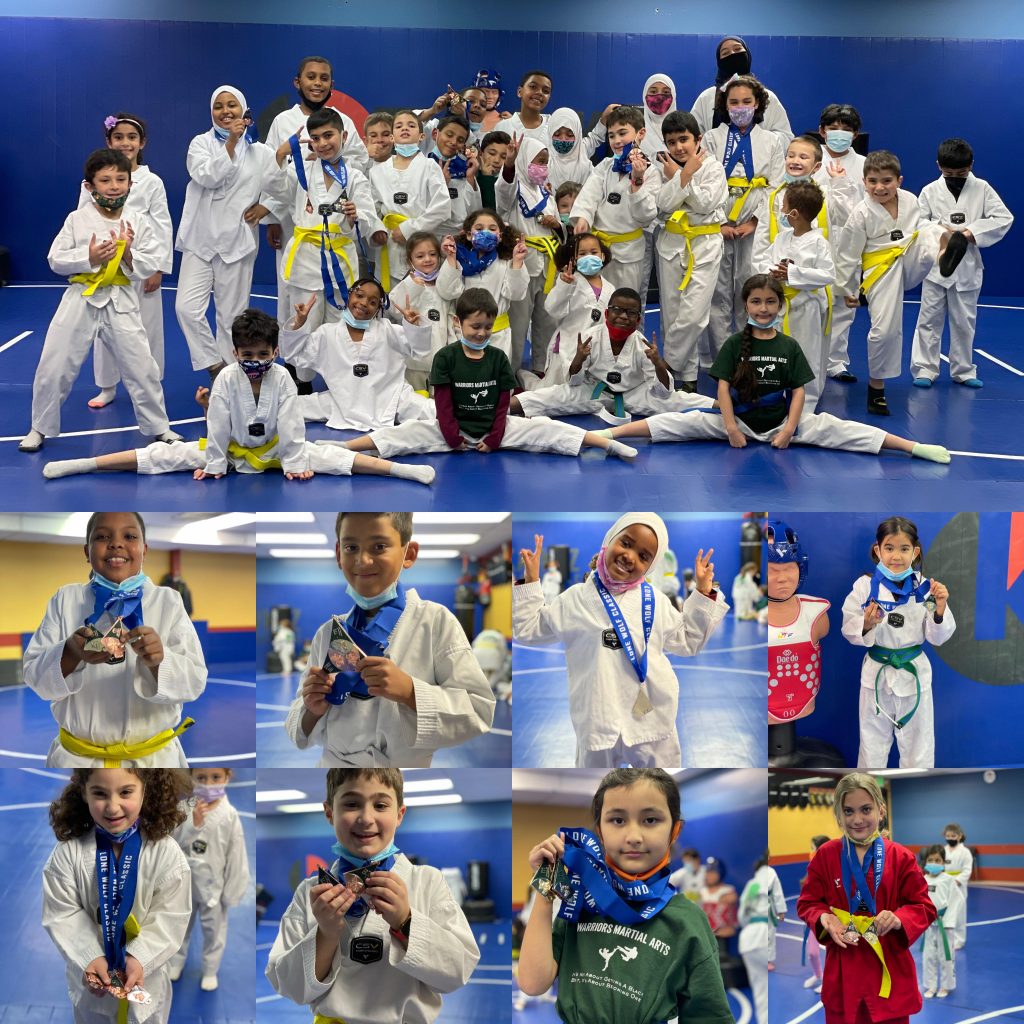 Sparring was the most popular event, especially in the color belt divisions due to the fact that students didn't need to purchase Daedo socks. There were many fierce matches from black belt on down. "I'm impressed of my students how they are growing quickly and getting better especially in Olympic sparring and grappling." Said Kamil Latipov- head of Warriors MA Team
The highlight of the tournament was at end with friendly MMA fights with students from different schools. Warriors Marital Arts and CVA WARRIORS , lead by Master Kamil Latipov brought a large team, and took first place in both the Championship and Team competitions.
The competition featured 4 events in total – Traditional Forms, Blaster Pad Sparring, Olympic Sparring and Free Grappling. There was a wide variety of competitors in attendance, with ages ranging from 3 to over 70, and skills ranging from high international caliber to special needs.
The tournament also formed the final meeting in the Colorado K12 League 2020-2021 Season, with Crescent View Academy taking top honors. Overall Team standings: 1. Warriors Martial Arts (CVA), CO 2. FIT and FIGHT TEAM, Chicago IL 3. Mireau Martial Arts, Arizona 4. 3. Eagle Martial Arts, CO